SERVICES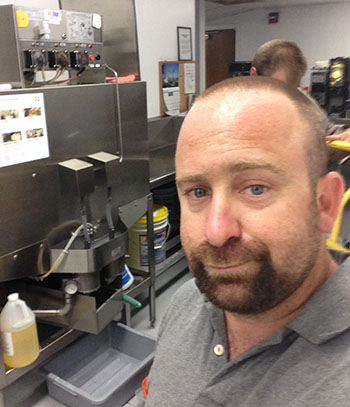 All sewer replacements guaranteed 20 years. We install only the best tank water heaters such as Bradford white , American standard and AO smith. Tank less water heaters we prefer Navien models that have built in recirculating pumps and noritz nrc661 models that run off 1/2 gas lines. Our shower valves being at the best quality which are moen posi temp valves with a lifetime cartridge warranty.
Trench less sewer replacement
Aquapex Repipes and reroutes
Copper Repipes and reroutes
All pex piping garrenteed 25 years !
Plumbing Repairs:
Drains
Faucets
Sinks
Toilets
Tubs
Showers
Water Lines
Disposals
Dishwashers
Showerheads
Sewer Lines
Leaks
Frozen Pipes
Water Pressure
Water Heaters
Water/Drain Piping

Plumbing services toilet
Sewer and Drain Cleaning
Trenchless Pipe Replacement
Drinking Fountains
Water Softeners
Sewage Ejector Pumps
Pipe Work
Back-Flow Preventers
Underground Line Detection
Main and Backup Sump Pumps
New Home Plumbing Evaluations
Water Purification Systems
Code Violation Corrections
TV and Fiber-Optic Camera Line Inspections
Video Diagnostics
Water Heaters & Nuvo Filter Softener Systems
40 Gallon Bradford white natural gas heater with flex lines installed = $750
50 Gallon Bradford white natural gas heater with flex lines installed = $785
Nuvo Water Softener – filter installed / Certified Rep = $875
Noritz Tankless Water Heater -installed with isolation valve kit nrc661 = $1799
2 Bathroom Repipes (Aqua pex 25 years warranty) = $3400
We are a 24 Hours Plumbing Company in Santa Clarita, Palmdale & Lancaster
If you have water damage we have a close related water damage company that will be out with us as LATE AS YOU CALL US to get your flood resolved and go to bat for you with the insurance company's to get your water damage COVERED !
Trenchless Piping
Older homes are often susceptible to serious problems with their sewer lines. Over time, tree roots can penetrate these lines and piping materials can break down, causing chronic drainage issues. In the past, the only option was to dig up and replace these compromised lines with new pipes. Fortunately, new technologies have given homeowners simpler, more affordable options.
TWS Plumbing is a proud to be a leader in trench-less pipe lining. Instead of digging up your yard and replacing old pipes, we can often repair your existing pipes by lining them with new materials. It's a great technique that can save you money… and a lot of hassle.
Remodel
We can work with your remodeling contractor to ensure that all your new plumbing is done right the first time, completed within your budget, and quality materials are used for trouble free water supply.
We can also recommend remodeling contractors whose business values are consistent with TWS Plumbing – that you won't pay a dime until you've been given options and pricing.
In today's economy many are choosing to remodel rather than build new. Now, we've teamed up with some of the best contractors in the area, if you'd like to do some of the work yourself, we can work with you on doing what you can , thereby saving some money in the process.
Getting started is sometimes the most intimidating part of the project. You have the space but how do you arrange it per code requirements, per products available, and per normal acceptable layouts? Give us a call we will help you select a contractor and products you'll love for years to come!
Plumbing Video Camera Inspection
TWS Plumbing Plumbing is dedicated to accuracy and efficiency in all of our plumbing services. One way we uphold these values is by utilizing plumbing video camera inspection in our diagnosis of homeowners' plumbing problems. Our camera equipment allows us to determine the exact cause of the plumbing problem and where the problem is located by inspecting every inch of our customers' plumbing systems. These inspections can also help us prevent future problems as well!
Give us a call today and see it for yourself. Call 661-236-6089.