Are you experiencing any of the following in your Palmdale or Lancaster home?
Your kitchen, hallway, or bathroom floor is hot or warm
Your ceiling is dripping water
Your pipe under your house broke
You have a leak but you don't know what is leaking
You think you have a leak because you hear water running but everything is turned off
You are wondering how to find a leak
You know you have a slab leak because this is your second one
If you said yes to any one of the questions above, then you're in the right place. Our team can help you locate and fix your leak right away.
In a hurry? Call us 24/7 at no obligation: 661-236-6089, right now (even if it's midnight, we're here).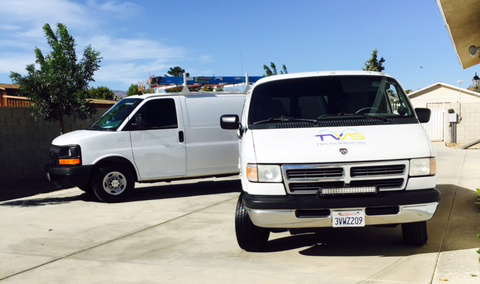 When you call us, you'll get:
On-time

fast and friendly service.
20+ years experience you can trust.
Safety-conscious workers who wear sanitary booties and keep your family's house clean.
Plus we go the extra mile with:
The best value on the market. Use our coupon!
State-of-the-art plumbing solutions.
A well-educated staff of plumbers, a cut above other plumbing firms.
Expert Experience You Can Trust
We have hundreds of happy clients just like Moriah:
"TWS Plumbing fixed my leaking outdoor faucet and discovered that I need a new regulator for my house. Being a first time home owner I had a lot of questions, which they answered while educating me on how things work, showing me where things are located and what shape they're in, and explaining why certain things are necessary. They are very knowledgeable, friendly and they work quickly. I will definitely use them again."

Moriah
Call us now at no obligation: 661-236-6089
For your peace of mind, we offer:
A 100% guarantee

.
Licensed and insured.
A focus on green plumbing.
The plumbers' plumber
Best of all, we are the plumbers that other plumbers learn from, so you can count on the fact that we'll put our expert knowledge and experience to work for you. You'll get it done right the first time and have peace of mind you made the right decision.
We have the solution to your leak. Call us now.
Call the Experts at TWS Plumbing Inc | Palmdale & Lancaster Plumbing 661-236-6089
It takes a blending of expert specialists and quality equipment to detect hidden leaks. With our extensive training programs and state-of-the-art equipment we have saved homeowners billions of gallons of water. By utilizing our methods, not only are we saving water, but saving homeowners millions of dollars in costly property damage and destruction as well.
While it is true that leaks are more common in older properties, newer properties can have problems too. Poor construction and corrosion and in many cases, ground movement can cause unexpected pipe damage at any time. If undetected, the problem threatens property and makes repairs more costly.