Your home's plumbing system does everything from bringing you fresh water to eliminating waste. When something goes wrong with your plumbing, you face inconvenience, stress, and health hazards. That's why it's important to call professionals who can handle plumbing emergencies around the clock. TWS Plumbing in Palmdale & Lancaster is the top emergency plumber in Antelope Valley. Regardless of project size, we'll get it done!
WHY CHOOSE US FOR YOUR PLUMBING NEEDS IN PALMDALE AND LANCASTER?
It's an unfortunate but fact that many plumbing emergencies don't happen during regular business hours. If a pipe has burst in your house or your toilet has backed up, you need help now. That's why we provide service no matter the day or time, and we always respond within 60 minutes of your call. We're the emergency plumber of choice for customers throughout the Antelope Valley area.
We've built a reputation based on integrity and hard work because we love keeping our customers happy. When you call us, you can rest assured that our expert staff will do every job right the first time. We take time to talk to you about your plumbing problems and needs so that we can best help. After all, customer service is just as important during a plumbing emergency as it is during a routine service appointment.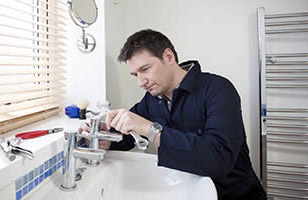 Our licensed and bonded Palmdale & Lancaster plumbers assist residential and commercial clients with a wide array of plumbing issues. Whether you own a large business or live in a small, historic home, we have the training and expertise needed to tackle your plumbing issue. We're here to provide quick, effective and affordable service with as little interruption to your routine as possible.
CONTACT US TODAY
Dealing with plumbing woes? Call TWS Plumbing in Palmdale & Lancaster's emergency plumbers right now for help. We're proud to assist residential and commercial clients throughout the Antelope Valley area! Call 661-236-6089 Now!