PLUMBING SERVICES IN SANTA CLARITA, PALMDALE, & LANCASTER,CA
We offer emergency plumber service for all of your plumbing concerns seven days a week. Our technicians will work around the clock in an emergency situation. TWS PLumbing understand plumbing situations can happen after regular business hours, so experienced plumber will arrive on site following your call with a fully stocked van to attend to your plumbing emergency. No matter what time of the day or night, we are always ready to help you with all of your plumbing needs. All of the plumbers on our team are fully experienced with all types of plumbing repair, service, and maintenance. From sewer lines to leaking faucets, we do it all!
Water Heaters & Nuvo Filter Softener Systems Installation Service
• 40 Gallon Bradford white natural gas heater with flex lines installed = $750
• 50 Gallon Bradford white natural gas heater with flex lines installed = $785
• Nuvo Water Softener – filter installed / Certified Rep = $875
• Noritz Tankless Water Heater -installed with isolation valve kit nrc661 = $1799
• 2 Bathroom Repipes (Aqua pex 25 years warranty) = $3400
Trenchless Pipe Replacement in Santa Clarita, Palmdale, and Lancaster | Trenchless & Pipe Lining in Palmdale & Lancaster
Older homes are often susceptible to serious problems with their sewer lines. Over time, tree roots can penetrate these lines and piping materials can break down, causing chronic drainage issues. In the past, the only option was to dig up and replace these compromised lines with new pipes. Fortunately, new technologies have given homeowners simpler, more affordable options.
We take pride of being the local pipe bursting, pipe lining, and full plumbing service in Santa Clarita, Palmdale, and Lancaster. By being a local plumbing company, we are been able to keep track of the quality and workmanship to make sure all work is completed at the highest level possible. Being a local plumbing company also allows us to build and maintain great relationships with our customers during and more importantly after the job is completed.
• Trench Less Sewer Replacement
• Aquapex Repipes and Reroutes
• Copper Repipes and Reroutes
• All Pex Piping Guaranteed 25 years!
Remodeling Services in Santa Clarita, Palmdale, and Lancaster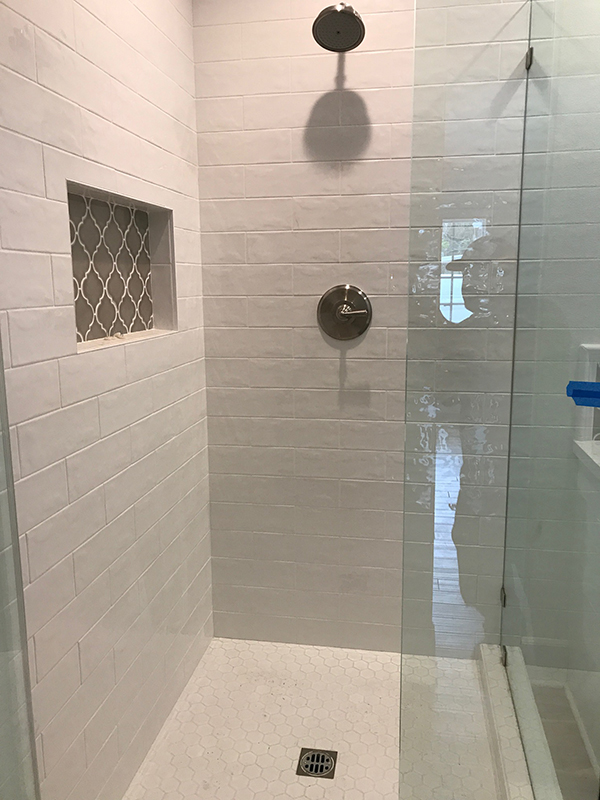 We can work with your remodeling contractor to ensure that all your new plumbing is done right the first time, completed within your budget, and quality materials are used for trouble free water supply. We can also recommend remodeling contractors whose business values are consistent with TWS Plumbing – that you won't pay a dime until you've been given options and pricing.
In today's economy many are choosing to remodel rather than build new. Now, we've teamed up with some of the best contractors in the area, if you'd like to do some of the work yourself, we can work with you on doing what you can , thereby saving some money in the process.
Getting started is sometimes the most intimidating part of the project. You have the space but how do you arrange it per code requirements, per products available, and per normal acceptable layouts? Give us a call we will help you select a contractor and products you'll love for years to come!
Plumbing Video Camera Inspection in Santa Clarita, Palmdale, and Lancaster
TWS Plumbing is dedicated to accuracy and efficiency in all of our plumbing services. One way we uphold these values is by utilizing plumbing video camera inspection in our diagnosis of homeowners' plumbing problems. Our camera equipment allows us to determine the exact cause of the plumbing problem and where the problem is located by inspecting every inch of our customers' plumbing systems. These inspections can also help us prevent future problems as well!
Water Leak Detection in Santa Clarita, Palmdale, and Lancaster | Slab Leak Repair Services
If you are experiencing a water leak in your home or business, finding the source must be done quickly to avoid long term damage. Our licensed plumbers at TWS Plumbing are more than able to deliver water leak detection for your home in Antelope Valley, CA and the surrounding areas. We have 24/7 service and stand behind all of our work with a 100% satisfaction guarantee.
• Water Leak Detection in Palmdale & Lancaster, CA
• Slab Leak Detection in Palmdale & Lancaster, California
• Underground Leak Detection in Palmdale & Lancaster
• Repipe Specialists | Repiping in Santa Clarita, Palmdale and Lancaster, CA
We are a 24 Hours Plumbing Company in Santa Clarita, Palmdale, & Lancaster
Other Plumbing Repairs:
Drains
Faucets
Sinks
Toilets
Tubs
Showers
Water Lines
Disposals
Dishwashers
Showerheads
Sewer Lines
Leaks
Frozen Pipes
Water Pressure
Water Heaters
Water/Drain Piping

Plumbing services toilet
Sewer and Drain Cleaning
Trenchless Pipe Replacement
Drinking Fountains
Water Softeners
Sewage Ejector Pumps
Pipe Work
Back-Flow Preventers
Underground Line Detection
Main and Backup Sump Pumps
New Home Plumbing Evaluations
Water Purification Systems
Code Violation Corrections
TV and Fiber-Optic Camera Line Inspections
Video Diagnostics
We offer 24/7 emergency service – you're covered around the clock. Call us at 661-236-6089.