TWS Plumbing | Palmdale & Lancaster Plumbing Services
Calling a plumber can be stressful, but we're committed to making the process as easy as possible. We're a small, local company that strives to build lifelong relationships with all of our clients, so from the moment you call to the time our technician finishes the job we'll do our best to ensure that your experience is a great one. Whether you're dealing with a small problem or considering a major renovation, we hope you'll give us a chance to earn your business. We're confident that if you do, you'll never call another plumber again.
---
Why Choose TWS Plumbing in Palmdale & Lancaster?

The Best of Everything
TWS plumbing has 20 years of experience. With experience ranging from thousands and thousands of plumbing brand new homes to remodeling all the plumbing in schools running hundreds of feet of polyethylene gas line underground. We attend 3 classes a year to keep up on all tankless water heater diagnosis so that we can handle any problem.
NO JOB TOO SMALL OR TOO BIG.
We provide you with the very best equipment, service and maintenance available and we stand behind our work longer than anyone else we know. If we install something for you, you will never have to deal with a manufacturer! That's a big deal.
When you have trouble, just call us! You will never again have to call a manufacturer or a supplier. In all cases you simply call TWS Plumbing directly, 24/7 and we will handle everything from start to finish! What could be easier?
Just try calling a manufacturer about a warranty! It's a joke! You may hear something like, "We'll have to ship in the part. You know what that means, right? No doubt you'll have your water or heat off while you wait for two weeks! Most manufacturers' warranties aren't even worth the paper they are written on!
24 Hours Emergency Plumbing Service With No After Hours Charge
When you have an emergency warranty problem, TWS Plumbing responds 24/7 with fully stocked trucks and no after hours charges. We are confident that you will not be able to find a better company in the Palmdale, Lancaster, Santa Clarita, Acton, Lake Los Angeles area to install, service or maintain your plumbing.
We repair and replace water heaters, tankless water heaters, toilets, sinks, faucets, sump pumps, backup sump pumps, garbage disposals and much more.
Give us a call today and see it for yourself. Call 661-236-6089.
---
A Plumbing Service Company in Palmdale & Lancaster You Can Trust
Plumbing Repairs
Sewer Lines
Frozen Pipes
Water Pressure
Water Heaters
Water/Drain Piping
Plumbing services toilet
Sewer and Drain Cleaning
Trenchless Pipe Replacement

Water Softeners
Sewage Ejector Pumps
Pipe Leaks
Back-Flow Preventers
Underground Line Detection
Main and Backup Sump Pumps
New Home Plumbing Evaluations
Water Purification Systems
All sewer replacements guaranteed 20 years. We install only the best tank water heaters such as Bradford white , American standard and AO smith. Tank less water heaters we prefer Navien models that have built in recirculating pumps and noritz nrc661 models that run off 1/2 gas lines. Our shower valves being at the best quality which are more post temp valves with a lifetime cartridge warranty.
---
Water Heaters & Nuvo Filter Softener Systems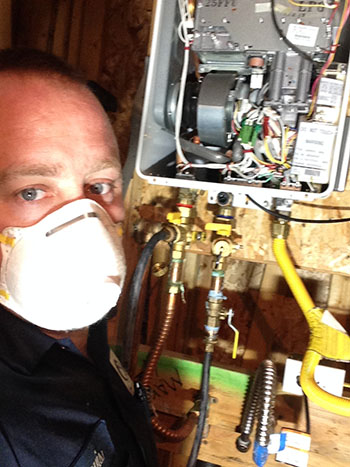 40 Gallon Bradford white natural gas heater with flex lines installed = $750
50 Gallon Bradford white natural gas heater with flex lines installed = $785
Nuvo Water Softener – filter installed / Certified Rep = $875
Noritz Tankless Water Heater -installed with isolation valve kit nrc661 = $1799
2 Bathroom Repipes (Aqua pex 25 years warranty) = $3400
We are a 24/7 Palmdale Plumbing Company
If you have water damage we have a close related water damage company that will be out with us as LATE AS YOU CALL US to get your flood resolved and go to bat for you with the insurance company's to get your water damage COVERED!
---
Professional, Licensed Palmdale & Lancaster Plumbers
Why choose our plumbing service:
Our plumbers can be dispatched to your home the same day in most cases
Every plumber's van is warehouse on wheels, so we can handle on-the-spot plumbing repairs and replacements virtually every time
We respect your property and will leave your home clean, in the same or better condition than it was found