ABOUT TWS PLUMBING INC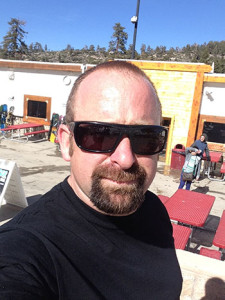 TWS plumbing has 20 years of experience. With experience ranging from thousands and thousands of plumbing brand new homes to remodeling all the plumbing in schools running hundreds of feet of polyethylene gas line underground. We attend 3 classes a year to keep up on all tankless water heater diagnosis so that we can handle any problem. No job too small or too big.
TWS plumbing is big on water conservation with giving inexpensive alternatives to the water wasting toilets getting those 3 gallon per flush hogs out an installing state certified 1.2 gallon flush toilets that flush extremely better than their pretisessers.
Calling a plumber can be stressful, but we're committed to making the process as easy as possible. We're a small, local company that strives to build lifelong relationships with all of our clients, so from the moment you call to the time our technician finishes the job we'll do our best to ensure that your experience is a great one. Whether you're dealing with a small problem or considering a major renovation, we hope you'll give us a chance to earn your business. We're confident that if you do, you'll never call another plumber again.
Family Owned Palmdale Plumbing Company
As a family–owned, full service, repair, replacement, remodel and installation plumbing, heating, and air conditioning contractor, TWS plumbing has been in business since 1995.
For three generations, TWS plumbing has been an integral and respected part of the Palmdale & Lancaster area plumbing and heating professional community. Since our incorporation we have provided our services to the residential and commercial markets.
Our highly experienced and qualified staff specializes in customer service. We offer personal service at the highest level. All service technicians are fully qualified and trained to repair your problems. All service trucks are fully stocked and radio dispatched for rapid response. Our large fleet of service vehicles offers you reliable, same day and 24 hour emergency call service in the Antelope Valley area.
Providing Water Saving Solutions
About 65% of our business is now green plumbing however, our plumbers are capable of handling any plumbing job from small repairs to complete facility renovation or construction.
Providing Indoor Air Quality Environments
Our award winning designers and technicians provide the most energy efficient and most comfortable heating and air system installations in the State of California.
Recycling & Sourcing
Not only do we recycle cardboard, copper, plastics, glass and steel materials, but we track material source information. We require knowing what materials are being used, and also where they were manufactured.