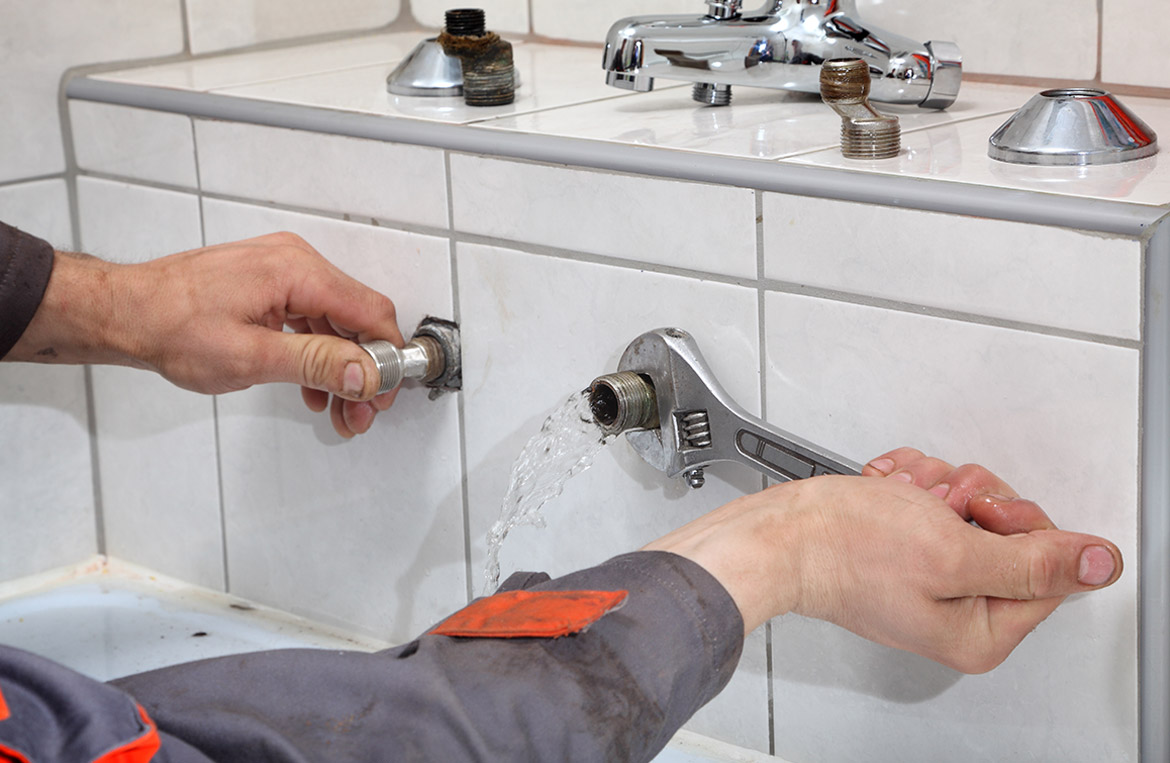 We are glad that we can be of service to you. Our mission is to keep being the best plumbing service company in Palmdale and Lancaster. We feel we have the best crew and technology to meet all your plumbing and drain cleaning needs. We are as close as your telephone, and competitive pricing is always available.
Service is available 24 hours a day, seven days a week. When you call, our office staff will be on the phone for your convenience. You will not have to worry about voice mail or transferred calls.
Our job is to solve your plumbing and drain cleaning needs. Call us at 661-236-6089.
If you think traffic jams and backups on the expressway are aggravating, then you haven't experienced a backed-up sewer or water line!
Damage Water and Sewer Lines in Lancaster & Palmdale
Lots of things can block, restrict or damage water and sewer lines. Shifting soil or freezing ground can crack or collapse pipes. A build-up of grease, paper, waste and foreign objects can prohibit proper flow. And the passage of time can cause pipe corrosion or breaks in pipe seals.
One of the most common causes of sewer line back-ups, cracked lines and drainage problems is root infiltration. Roots from trees & larger shrubs enter the sewer line from a joint; they grow and expand to fill up the pipe with a hair-like root mass. The masses quickly become clogged with toilet paper, debris and grease coming from the home to the main sewer line. As the roots continue to grow, they put pressure on the pipe and it will eventually crack.
Diagnosing these sewer and water line problems can be difficult; often, it's just guesswork. Our Sewer Camera goes right into the drain line so you can se the problem. There is no guessing as to the location of the clog.