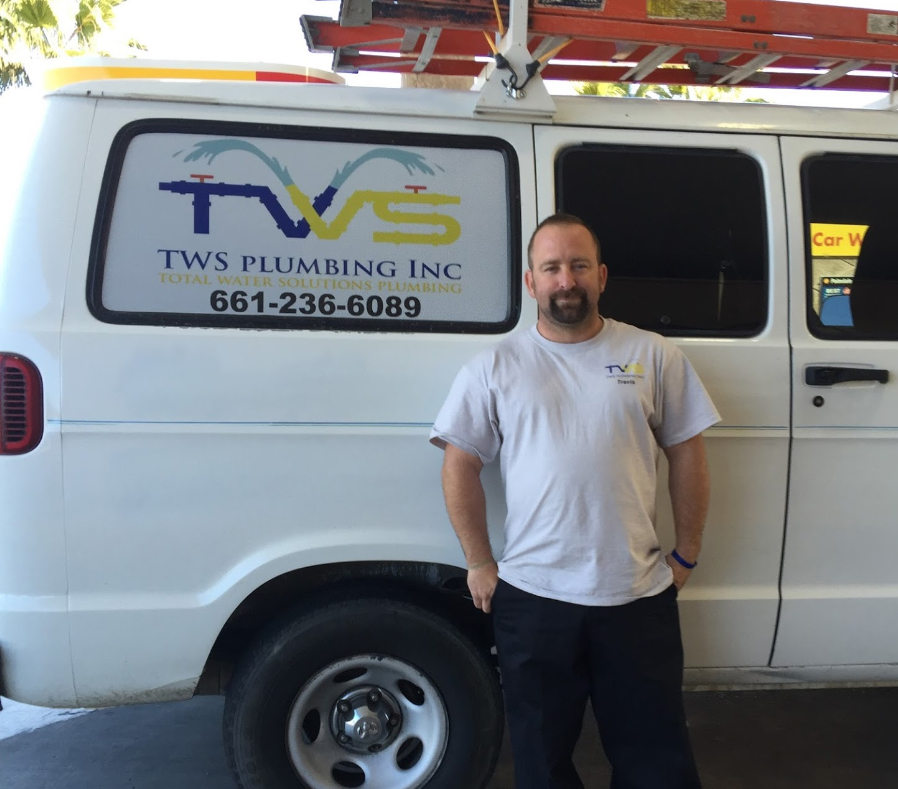 TWS Palmdale Plumbing and Drain is family owned and operated , founded on the premise of putting customer's interests first. . When you call , you have my personal promise, as owner and operator, that we will not only exceed your expectations with our superior pricing, service and satisfaction, but your interests will come first.
With nearly 20 years of experience and as a Master Plumber, I understand the many needs of customers, from consulting, repair, drain cleaning to excavation. With my background, and experience, you can be rest assured and trust that when you need plumbing, TWS Palmdale Plumbing will do it right.
Why TWS Palmdale Plumbing vs. the others?
Before starting the company, I had the opportunity to work with a non-locally owned plumbing organization, meeting thousands of customers, like you. Unfortunately, like many big firms, bottom line interests sometimes conflict with the quality care customers should be entitled to. TWS Palmdale Plumbing spends time focusing on you as a customer, rather than a number. Quality work, personalized care and attention is what every customer deserves. And this is exactly why I started TWS Palmdale Plumbing.
Thank you so much for your trust and selecting us as your best Choice in all your plumbing needs. Call us at 661-236-6089.