Call us for expert plumbing help 24 hours a day. We are your reliable emergency plumber in the Antelope Valley area. Of course there are other 24 hour plumbers out there, but our 24 hour emergency plumbing service sets us apart from the others.
Our entire team is on call 24 hours a day to help with your plumbing emergency. We don't use overnight call centres or hire in casual plumbers to cover out of hours callouts. You get the same service at 4am as you get in the middle of the day and when you call us for help in an emergency, you don't have to worry about paying extra costs. We do not charge a premium for emergency callouts, but we do come to your aid quickly and professionally, 24 hours a day and 365 days a year.
With years of experience and an unsurpassed knowledge of plumbing difficulties, with the information you provide, she is able to make an informed diagnosis of the problem so that your emergency plumber arrives on site well prepared to deal with your situation.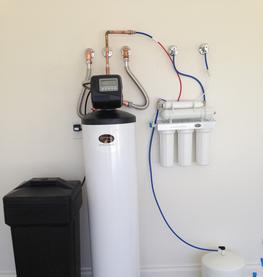 We take pride in doing professional work at reasonable rates. We have serviced calls all throughout the Antelope Valley metro area including Palmdale, Lancaster, Apple Valley, Little Rock, Quartz Hills, Rosamond, Victorville, Hesperia, and Santa Clarita. We do work for homeowners, property managers, renters, small and large companies – all residential and commercial service plumbing work.
Our technicians specialize in repairing/servicing/replacing plumbing fixtures and pipes, remodeling, detecting/repairing slab leaks, re-piping homes, and installing water heaters. We provide 24-hour emergency service, even on holidays. If the office is closed, the answering service will contact us and a technician will call you back.
We stand behind our work with our 100% satisfaction guarantee – on all plumbing services performed. Plus, you will always get an up front price to ensure you are never surprised by any hidden fees!<